Choosing a Medium for Your Print Order
May 13, 2018
40% Off Mother's Day Sale Still Going On!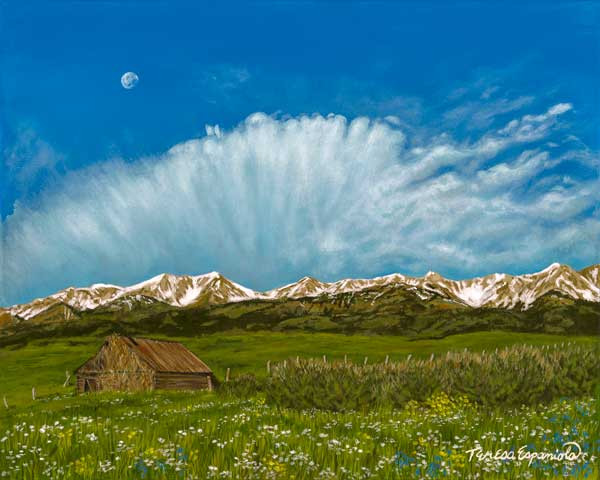 Country Comfort
People ask me about the selection of mediums for their print order. There are over 40 paintings to choose from with several sizes and print medium options. Any media choice will print nicely with great color, it is just a matter of your personal preference: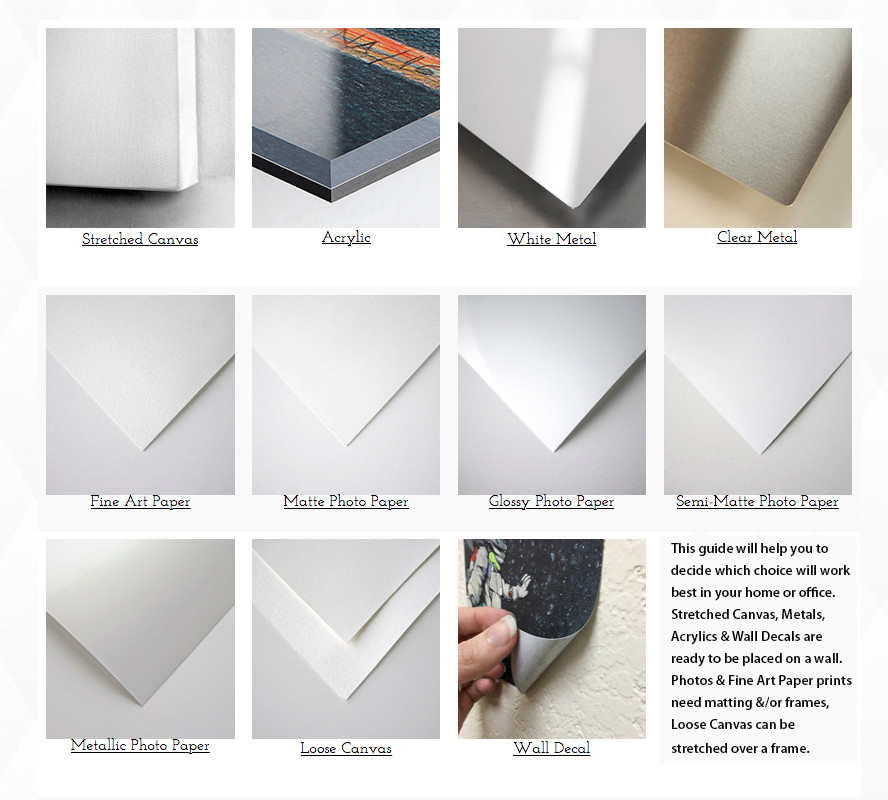 Fine Art Paper is good for matting and framing and will go well with other framed prints in your home.
Canvas, either loose or stretched, is also a good choice. No framing or glass needed and canvas is sturdy. If you buy loose canvas, you can stretch it yourself or have it stretched or you can use a dowel to hang it from. Canvas is light, easy to hang and care for.
Metal comes in white or clear. The difference is that the white will print with a bit more color saturation. The clear metal shows the clear metal background more, but both have luminosity, as metal reflects light well. These are sturdy, lightweight and ready to hang.
Acrylic has a 1/4 inch acrylic overcoat which gives each piece vibrancy. These prints have a sturdy back panel and are ready to hang.
Photo paper is pretty straight forward and comes in matte, glossy or metallic. Frames will be needed.
Decals are easy to place right on the wall and can be moved around. Bigger prints will come in panels that overlap to cover a larger wall.
All medium options on the gallery page will give you more information when you select them and hold your cursor over the small dark dot. Don't forget to try the wall preview option to see how the size and color of your choice can look against several wall colors and furnished rooms!
I appreciate your support, and thanks for reading my blog!
~Teresa