I Love Outrigger Canoes
Sep 11, 2016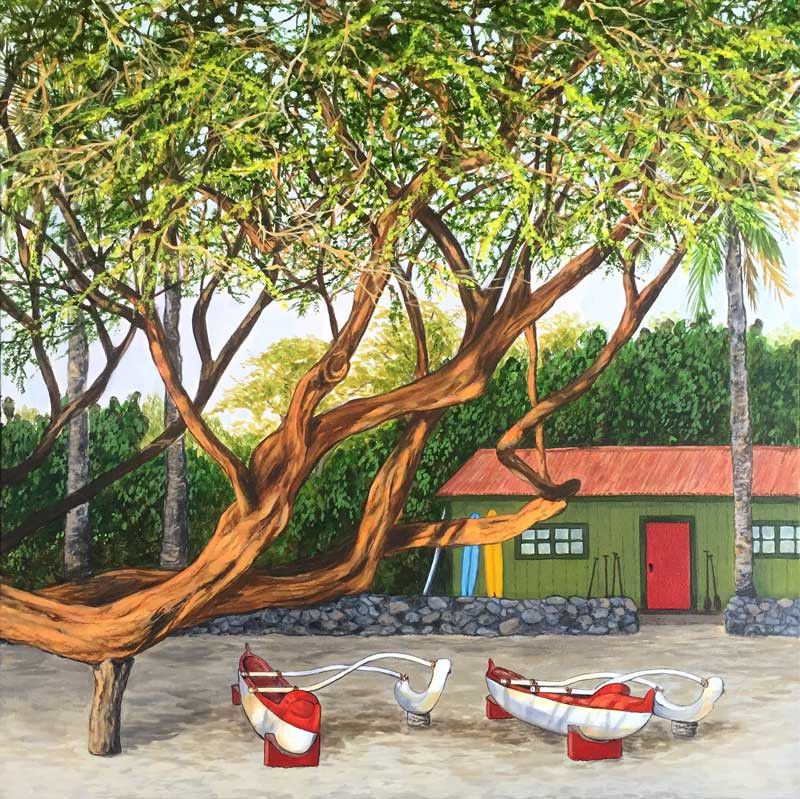 Dreaming of Outriggers
The painting above is of two outrigger canoes at rest on a beach at sunset, one of my ocean dreams.
According to Wikipedia, outrigger canoes were originally developed by the people of the Southeast Asian Islands for ocean travel. Outrigger canoes are used worldwide, from Africa, Sri Lanka, the Philippines, New Zealand, Micronesia, Melanesia, Taiwan, Indonesia, Polynesia and more. A person can attach one or two outriggers to a single hull for stability or add more room for paddlers/passengers by using two hulls in a double-hull configuration.

A true history of the outrigger canoe is unknown, as recorded history doesn't go back far enough. A first encounter of an outrigger canoe in the Mariana Islands by one of Magellan's ships in 1521 reported the speed and agility of this sailing canoe, most likely with a touch of admiration and envy. According to at least one website, Hawaiian Paddle Sport, outrigger canoes arrived in Hawaii around 200 AD from Tahiti. Outrigger canoes are a very big part of the Hawaiian culture, so it is easy to believe that they have been in use for a very long time.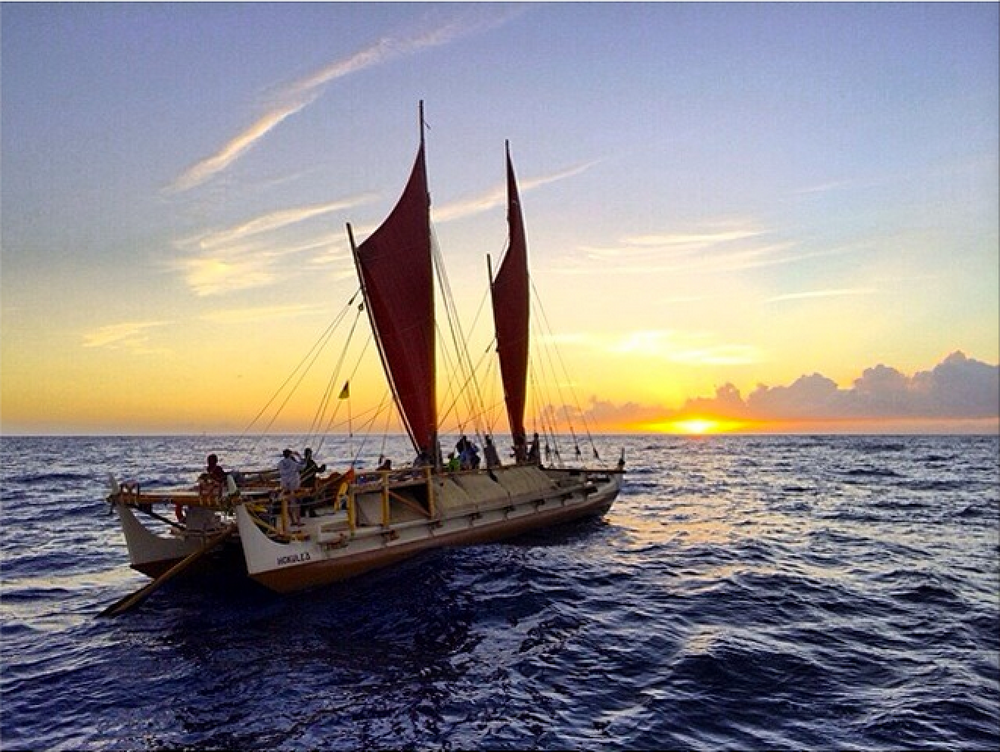 The double-hulled sailing canoe, Hokule'a, built in the 1970's as a replica of ancient Hawaiian sailing canoes, set out to retrace the voyage from Tahiti to Hawaii, where the people of Hawaii are said to have originated from. Since that first Tahiti voyage in 1976, Hokule'a has sailed to many places and continues to do so. I watched Hokule'a sail out of Maui for that first Tahitian voyage -- I was excited! Years later, I sailed on the Hokule'a from Molokai to Oahu and again from Kawaihae to Maalaea Harbor, two adventures I shall always cherish.

My introduction to outrigger canoe racing began in the early 1980's when I joined a team of women paddlers on the island of Molokai. I paddled with Molokai Canoe Club for two years, competing in regattas and inter-island races. Molokai Canoe Club participated in the Na Wahine O Ke Kai outrigger canoe race from Molokai to Oahu twice while I was on the team, in 1981 and 1982. Since then, I am sure the ladies of Molokai canoe club have paddled this challenging race many times.

Thanks for reading my blog,
~Teresa