Colorful Oceans and Coastlines
Oct 02, 2022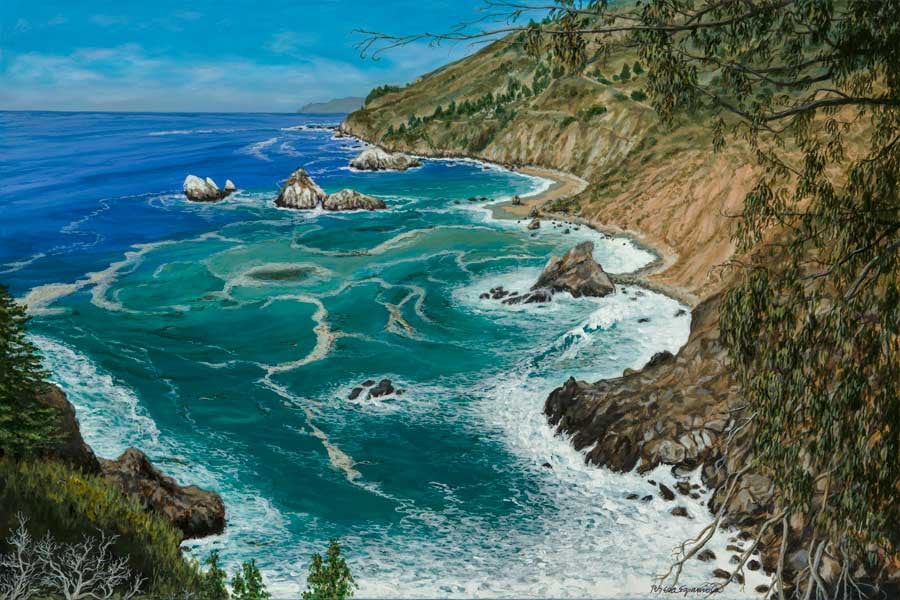 Looking North at Big Sur
I love to watch the ocean whenever I have a chance. Since I live in California, access to the sea is easy. The ocean's coloring and moods change hour by hour, revealing its many personalities. One section of California coastline that really caught my eye was Big Sur.

Eight years ago, my friend Roswitha from Switzerland visited me. From San Francisco, we drove South along the beautiful California coastline all the way down to Coronado. Along the way, we watched Humpback whales heading for Baja. We stood on clifftops to laugh at the large sea lions loud barking and jockeying for position on the rocky shore below. We walked among magnificent tall redwood trees. We admired many breathtaking views of land and sea.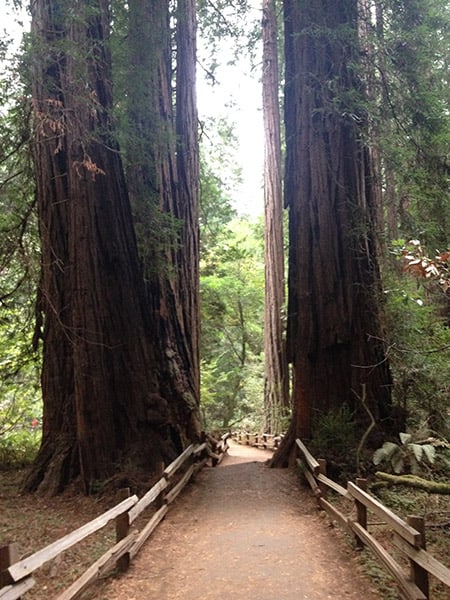 On the Big Sur coastline, we were mesmerized by the colors of the churning ocean below. From cobalt to teal with foamy white patterns, to the brown and tan cliffs and rocky forested steep coastline, the beauty of it inspired me to paint.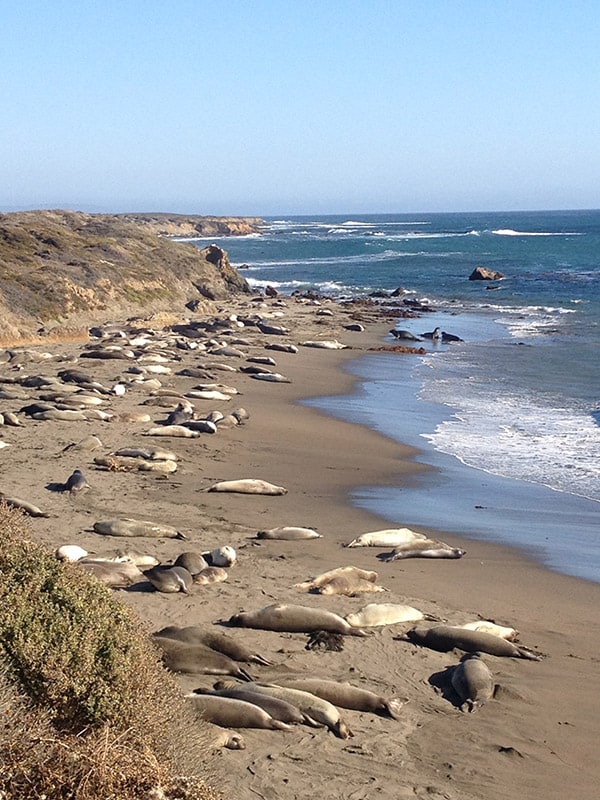 For those of you who have had the pleasure of driving this very same coastline, you know what I mean. If you haven't had a chance, put it on your list for a wonderful detour from the noise of a busy city. Travel on the off season if you can.

With the holidays approaching, why not get ahead of the fray with gifts of art? I am offering 35% off on any and all prints on my website through the month of October. With many artwork and printing options, (such as paper choices, canvas, metal, wood, acrylic and more), there are also several print sizes to choose from. Use the code OCEAN at checkout.
Thank you for reading my blog,
Teresa