Dreaming of Paradise
Jul 30, 2016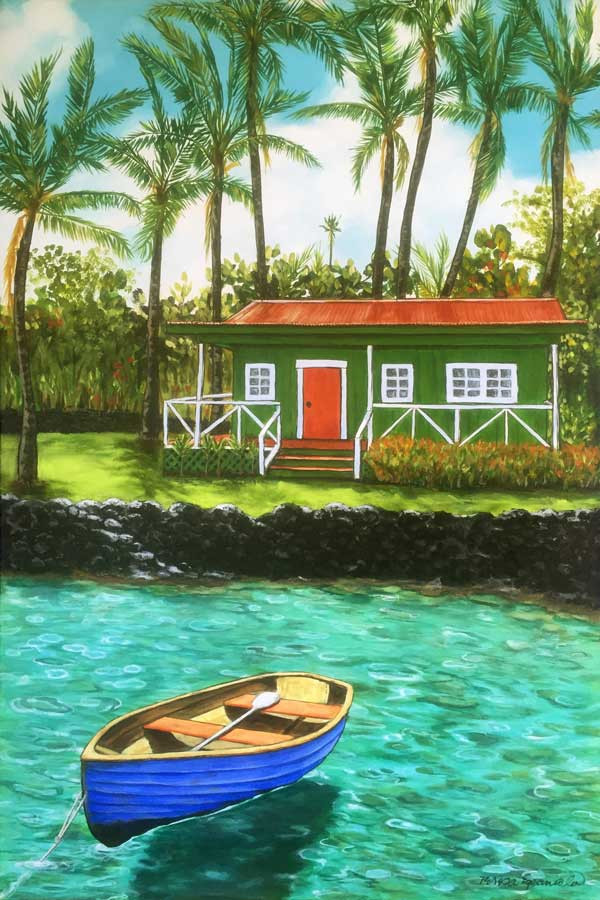 Dreaming of Paradise
Hi Friends, are you enoying summer? Due to travel, I haven't posted a blog for several weeks but now I'm back again!
There is something about a tropical ocean scene that calls to many of us. The color of the shallow sea over a reef in the sunlight soothes the soul. Turquoise water dances while shades of blue and green reflect the sky and coconut trees. Did I mention coconut trees? Yes I did. The fronds rustle in the wind, and with the soft sounds of the ocean, the scene is set. Is there a more relaxing place to spend some time? For me, this is it. Of course, jumping into the water and checking out the reef with a mask and fins are always included in my tropical ocean dream. Some kind of water transportation is nice, too. There is so much reef to explore!
Anyway, I decided to paint a few of the places that I love, blending them into my dream of paradise. I love plantation houses from another era. They are almost always painted a shade of green with a rusty red colored roof and white trim and are usually built above the ground a foot or so, with a nice lanai to relax on.
Painting the ocean is something I love to do, but painting a tropical ocean scene really puts me right there in my dream of paradise. What is your dream of paradise?
Thanks for reading my blog!
~Teresa