Happy New Year!
Jan 01, 2023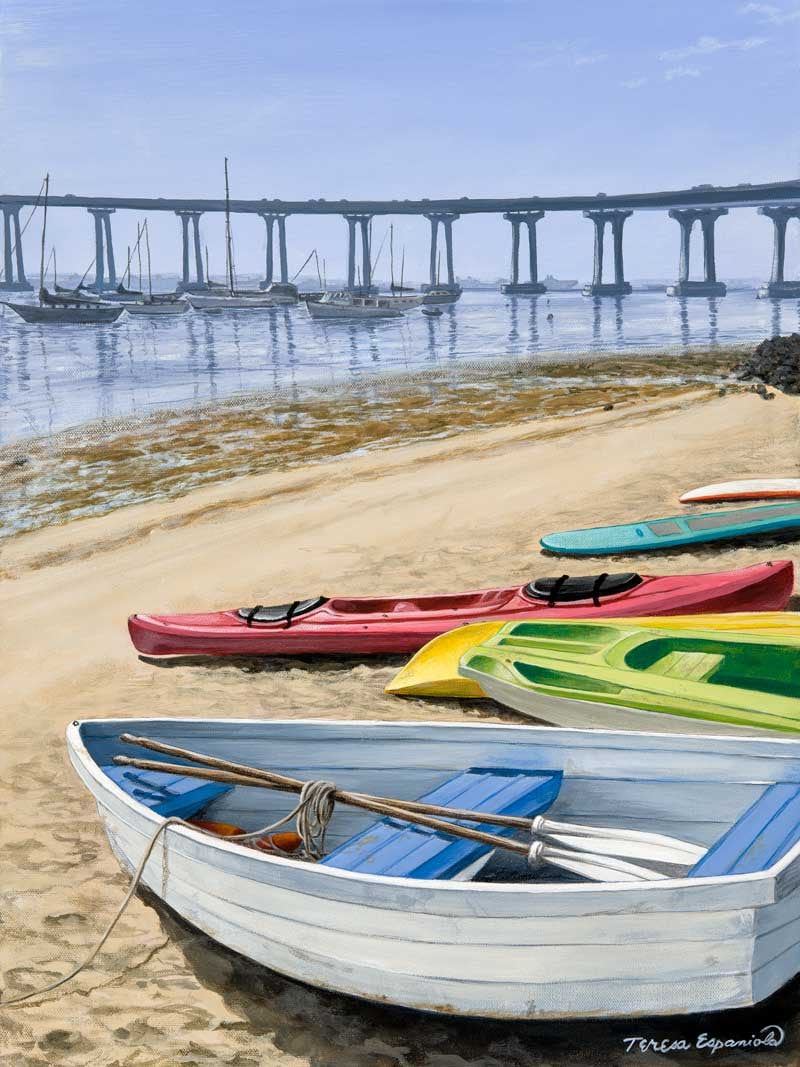 Greetings,
Are you ready for 2023? Is everyone staying warm?
Coronado Island's Crown City Magazine featured my artwork for January 2023! I am honored to have been to be included! The magazine is about Coronado California with articles, recipes, photography, art, Coronado history and more. You can find my images on the cover and on pages 22-27 at CrownCityMagazine. Thank you Crown City's publisher Heather Canton and to artist Tina Christiansen for her article about me!
On another note: I have been thinking about those same old ways of bringing in the new year, especially new year resolutions. The idea of declaring resolutions is a traditional way to begin the new year. I personally have decided to ignore resolutions from now on. Why? Let me count the ways!
Usually the list is too long

Expectations can be very high

We look at the "bad" things about ourselves

We end up feeling "bad" if we don't keep the resolutions

Resolutions often don't change a thing



What do I want to do instead? Simply to be good to myself on any day of the year especially on the difficult days. I wish this for everyone as we navigate day to day life. Either way you want to roll, enjoy the new year!
All art on my website www.teresaespaniola.com is 40% off now! Use the code NEWYEAR2023 at checkout.
Thank you,
Teresa