Happy Mother's Day
Apr 13, 2022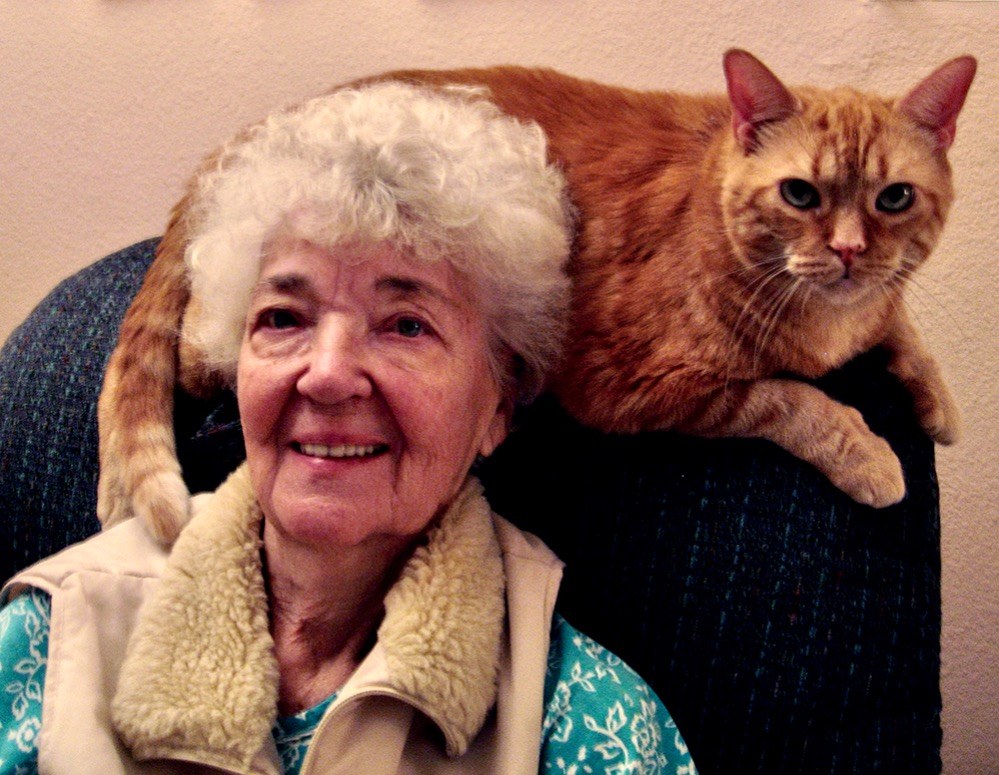 Elaine and Cheddar
When I think about my mother Elaine, the first thing that pops in my mind is how silly she was. Whimsy showed up in her artsy-crafty creations. She was a master joke teller, with a bit of off-color punch lines that would get you laughing every time. I didn't inherit her joke-telling skill, but I did soak up the whimsical creative crafty side that she exuded.
Elaine liked to create holiday decorations, filling our home with cork and toothpick reindeer that were spray-painted gold as they pulled a sled along the china cabinet. She also painted rocks with colorful designs. Mom would set out felt, scissors, glue, sequins, bric-a-brac and glitter so her children could make ornaments for various holidays - and to keep us occupied. Her creativity and silliness rubbed off on me.
She took care of her parents as they aged, kept in touch with her sisters and her friends and traveled to Norway to visit her mother's extended family. She was a loving and kind person.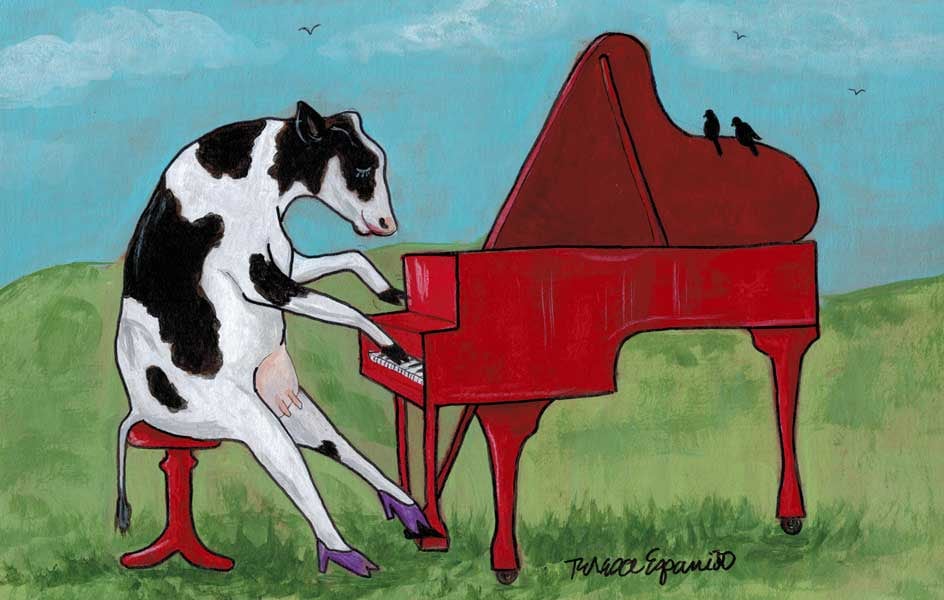 Moozart
I miss my mother and think of her often. Thank you for reading my blog! Happy Mother's Day! And celebrate Mother's Day with a 40% discount using the code MOTHERS_DAY on all artwork on my website.
Teresa