Paint and Sip Classes
Jun 04, 2016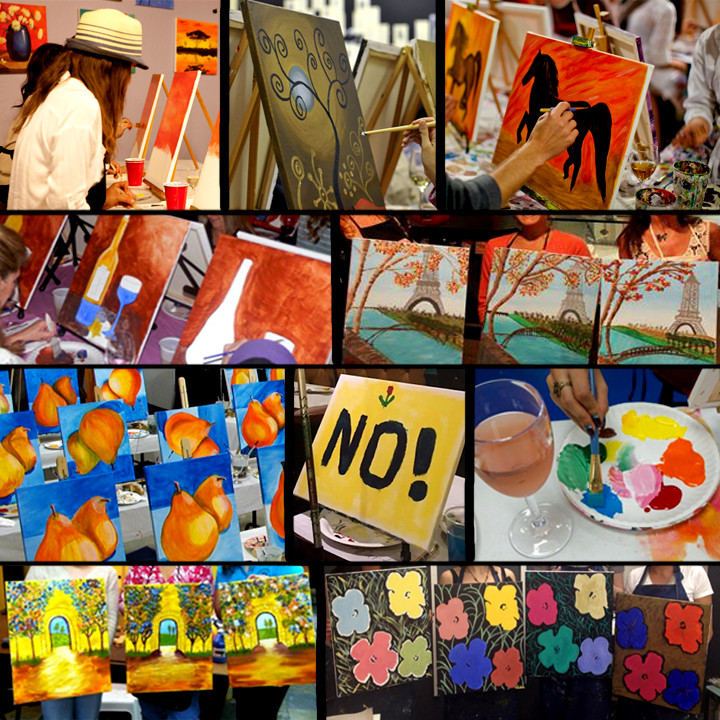 Painting classes have become quite popular, especially if there is wine involved. I attended one of these classes recently to see what it was all about. Here is what I discovered:
Some people are there to create a painting to take home.

Some people are there to drink wine with their friends, and as a bonus, create a painting.

Some people are there to drink wine.

Some people follow the instructor with every brush stroke.

Some people break the rules from the get-go, which is expected and encouraged by the instructor.

Mixing paint classes with alcoholic beverages makes for a fun time.
If you haven't attended one of these classes, here is one example of what to expect: Classes run for 2 -3 hours. The instructor provides a visual of the painting-to-be and walks attendees through the process. Subjects for the paintings are usually simple, as some attendees have never picked up a paint brush before. Supplies consist of fliud acrylic paint in a limited variety of colors which are distributed in a paint tray or on a paper plate. The palette, for holding and mixing your colors, is usually a paper plate as well. Each participant is given the above along with 3 or 4 brushes in as many sizes, a cup of water and paper towels to clean and wipe brushes, and an apron to wear over your clothes. Oh, and don't forget the wine!
If you have attended these classes before, did you enjoy them? Did you like the subject of the painting and the instructor? Please share your experiences, as I would like teach this type of painting classe and would love to hear your thoughts. Thanks!
And thanks for reading my blog.
~Teresa