The Path by the Sea
Jul 02, 2018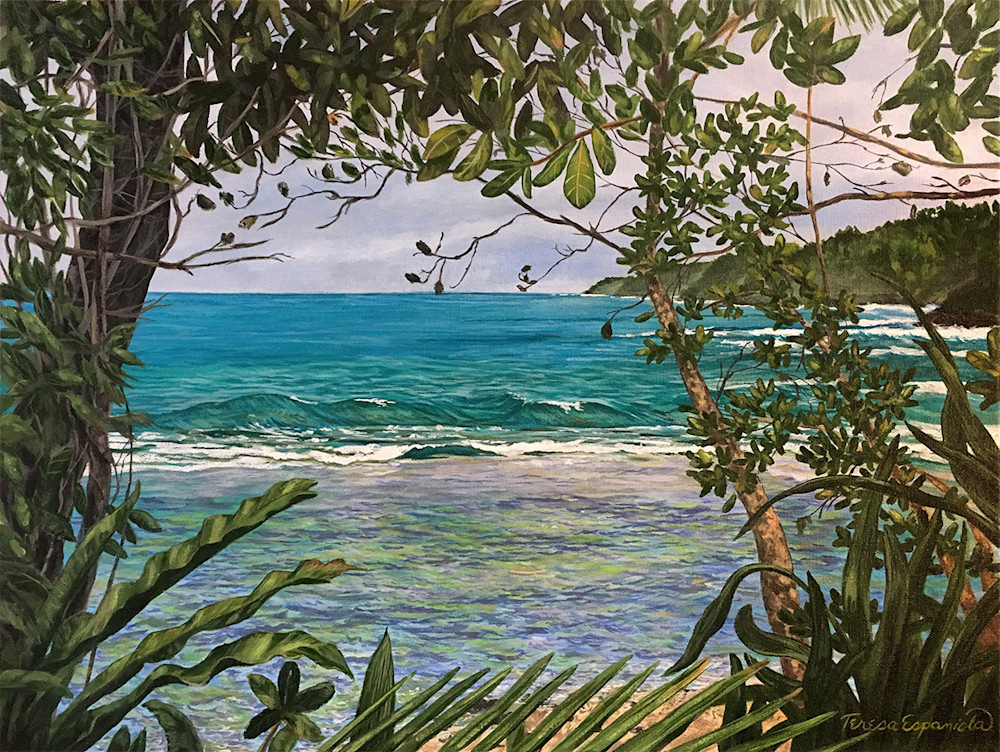 The Path by the Sea
The Republic of Fiji is nestled in the midst of the island groups of Vanuatu, New Caledonia, Samoa, Tonga, Tuvalu, Tokelau, Cook and the Solomons in the South Pacific Ocean. Fiji is comprised of over 300 plus islands and more than 500 islets, some of which you could circle on foot or swim around in a few minutes or less. The main islands of Viti Levu and Vanua Levu are home to 85%-90% of Fiji's 912,000 inhabitants, leaving the rest to spread out among those 300 plus islands. Actually, most of those islands are unpopulated for one reason or another, including isolation and lack of fresh water.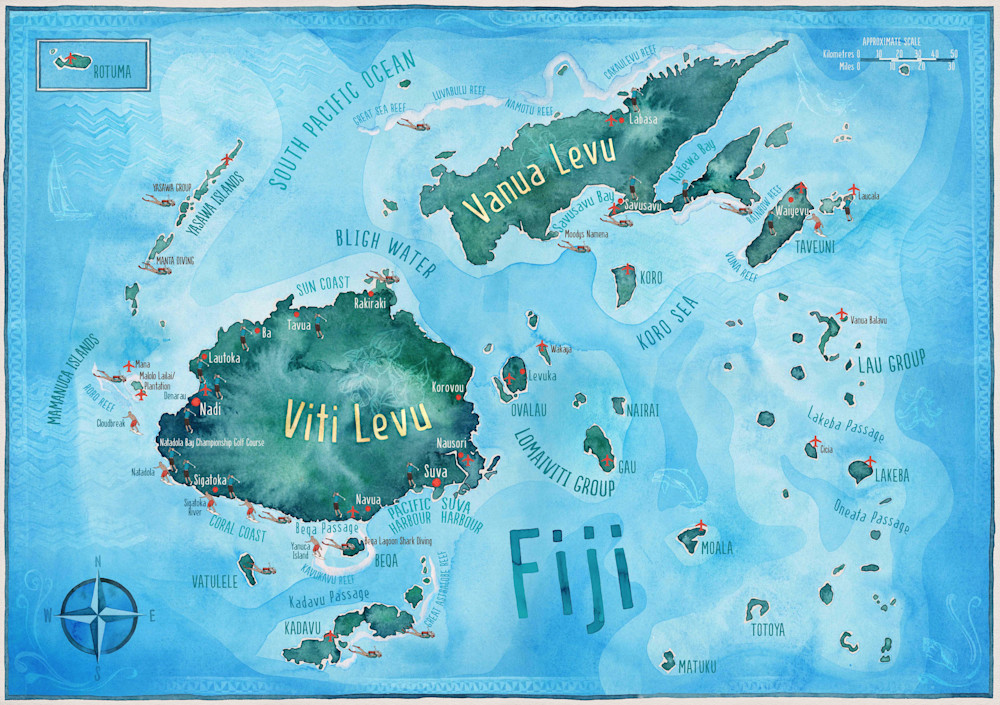 Shaped like a footprint, Taveuni is the third largest of the Fiji islands and is easily accessed from Viti Levu and Vanua Levu and home to about 19,000 of Fiji's residents. It is here that I have enjoyed the beauty of these islands the most. Picture coconut trees and sandy shores opening to colorful reefs which beckon you to skim over them with mask and fins. Waterfalls and rivers flow to the sea from volcano-made peaks covered in impenetrable jungle. Imagine amazing views of barrier reefs, sailboats, islands and the many islets that dot the waters. Scuba diving from Taveuni in the Somosomo Strait is world famous for its rare creatures that are found hiding in colorful corals. Huge anemones are large enough to cover your living room floor, a lush carpet complete with clownfish nipping at your feet. Giant clams hide in plain sight in the coral beds, surprisingly camouflaged by the colorful clam inside. There are, of course, those creatures to keep an eye on; Lion Fish with those poisonous spines that resemble graceful angelic wing-fins. Lovely black and white banded sea snakes that could end your dive in seconds with one bite - (that is, if you could stick your tiny pinky finger back into their tiny mouth). Otherwise, they may just want to snuggle around your middle for warmth... A few other creatures to watch our for: https://www.fijimarinas.com/dangers-of-sea/. The chances are slim that a dive would be anything but wonderful.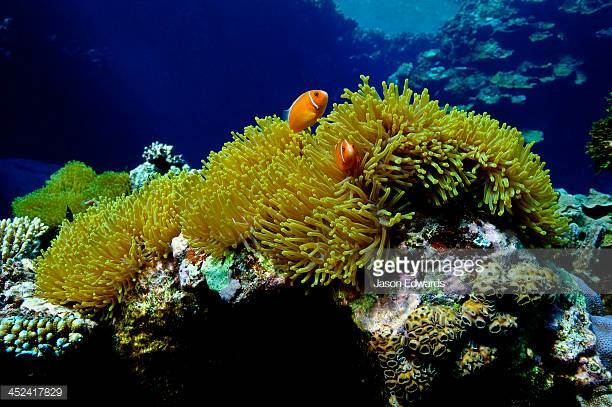 There is a path that hugs the shore from the village of Lavena, which sits in the Northern Division at the end of Taveuni's drivable roads. This path leads to the Wainibau waterfalls after a hike through bush and stream, past huts and domestic pigs tied to coconut trees. Tall stately Fijian men wearing sulus and holding large machetes might pass you on the path, a friendly 'Bula!" and a smile in greeting. Kava is planted in the midst of jungle above the hillsides. The view from this path is framed by foliage that grows thickly along either side, creating lovely windows of gorgeous tropical ocean views.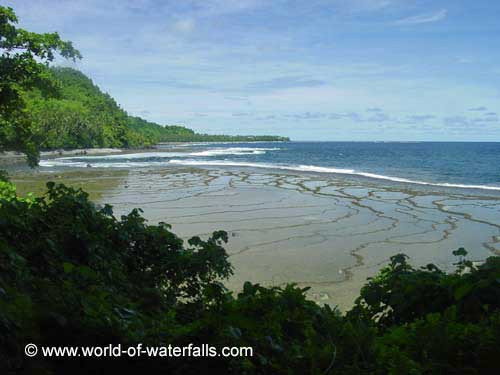 If you would love to spend some island time on Taveuni, Makaira is a warm and welcoming three 'bure' (guest house) resort overlooking the Somosomo Strait. You can experience snorkel tours or learn to plant and maintain a coral reef garden with Roberta or go angling for a fresh fish dinner caught by you and prepared by John. Tell Roberta and John that Teresa sent you. See this YouTube video for a visual tour.
Thanks for reading my blog.
~ Teresa